Turnover Cleaning for Property Managers
If you manage a hotel or several short-term rentals, you know just how essential commercial cleaning services are to your success.  While some traditional hotels maintain internal cleaning staff, this approach is cost prohibitive, especially for smaller operations.  As a full-service commercial cleaning company, we're poised to assist your burgeoning hospitality business with the logistics and personal touch that quality cleaning services can provide.
We can help with the following turnover cleaning services:
Dusting
Cleaning and disinfecting bathrooms
Cleaning and disinfecting kitchens
Vacuuming
Mopping
Tidying
Stripping and changing sheets
Collecting & Laundering dirty linens
Prepping properties for guests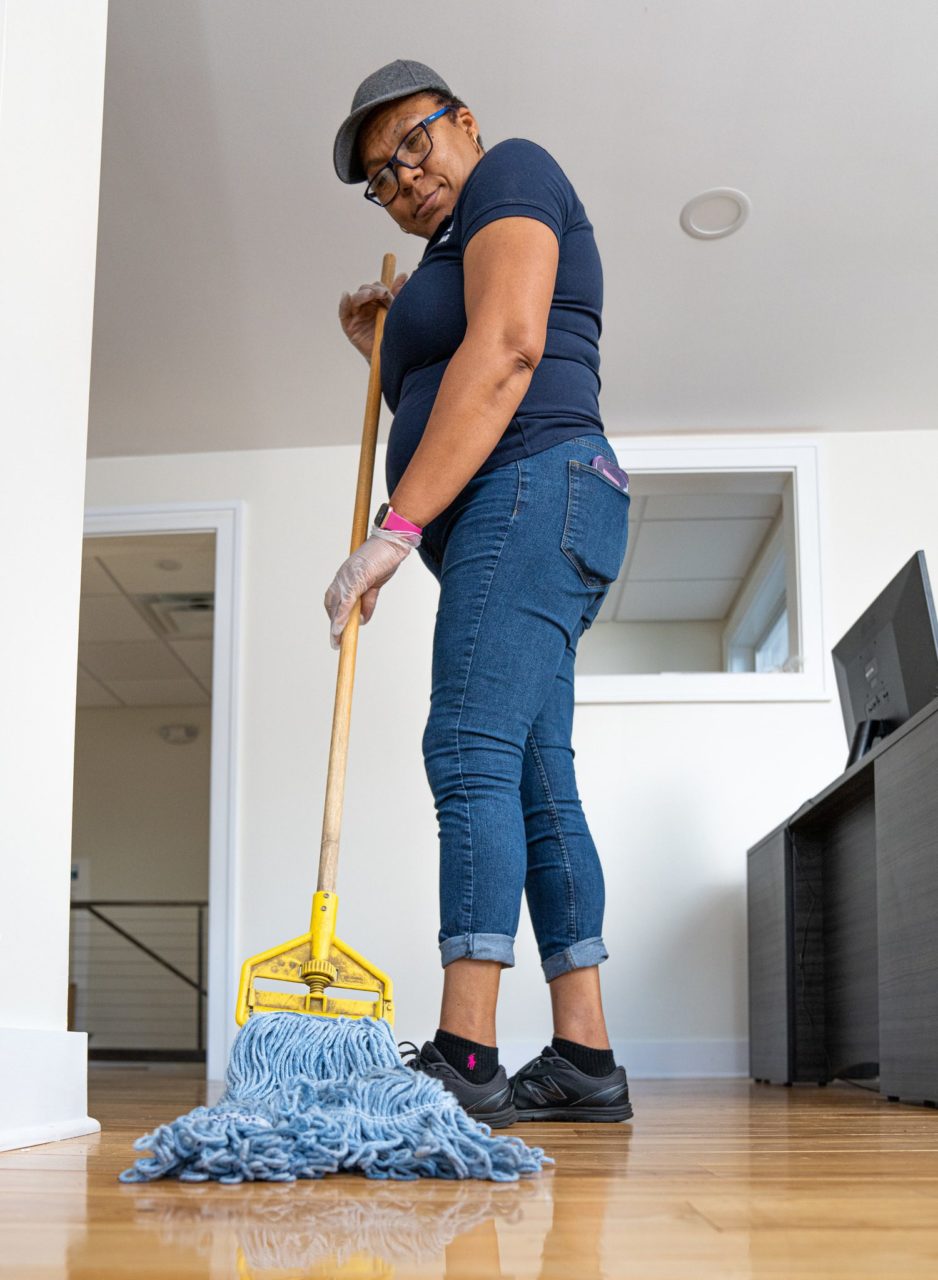 The Brenda's Best Cleaning Difference
Our year-round turnover cleaning services offer the reliability and flexibility that seasonal cleaning companies can't match.  With over 40 years of history, Brenda's Best Cleaning offers the experience and track record that you need in a partner you rely on for your business.  
Especially with short-term vacation rentals, timely, reliable, effective cleaning partners are an essential ingredient of success, and that's exactly what Brenda's Best Cleaning provides with our flexible contracts and a local workforce of career cleaners.
WHAT KINDS OF SERVICES ARE TYPICALLY INCLUDED IN OFFICE CLEANINGS?
While every cleaning contract is customized to meet our clients' unique needs, there are some standard cleaning items that are very common and serve as a good starting point for planning services for our clients.
Emptying trash
Cleaning bathrooms
Sweeping and Vacuuming floors
Mopping floors
Cleaning glass
Cleaning the office's entrance
Periodic Supplemental Services
Most of our customers have an occasional need for extra cleaning services that we can build right into our contracts as "periodicals." Some examples of these services follow.
Airbnb, VRBO, and Hotel Cleaning Services
Most Main vacation rental properties are aware of their (often hectic) turnover schedules months before they need cleaning services.  In these cases, we're happy to provide guaranteed service on specific days and in specific timeframes in order to maximize your peace of mind and keep your business running smoothly.  Whether we're your supplemental solution in addition to another service, or your exclusive provider, we're happy to offer the reliable, time-tested service we're known for.
Cleaning For Property Management Companies, Rental companies, and Real Estate Agencies
For long-term rentals, much deeper cleanings are needed every time a cleaning is needed at all.  In these cases, we can accommodate relatively quick scheduling for deep cleans that let you rent out your property faster. We believe speed matters because the less downtime you have, the more income your properties can bring in.  YOu also need a property to be truly and scrupulously clean in order to compete and get the best quality of tenants or buyers to commit to your properties.