Office cleaning is the foundation of commercial cleaning services.  Most of our contracts are built on regular office cleaning, with additional specific needs addressed as they are brought to our attention during the quoting process.  As your needs change, the specifics of what we cover with our office cleaning can also shift.
What types of businesses might benefit from office cleaning? Almost all of them, but here's a short list of businesses and organizations that have benefited from our janitorial services:
Schools and Administrative Buildings
Dentists' and Doctors' Offices
General Commercial Spaces and Warehouses
Office spaces in production facilities, quarries, factories, and warehouses
Individual Offices in larger buildings
Entire floors of and/or entire multi-business office buildings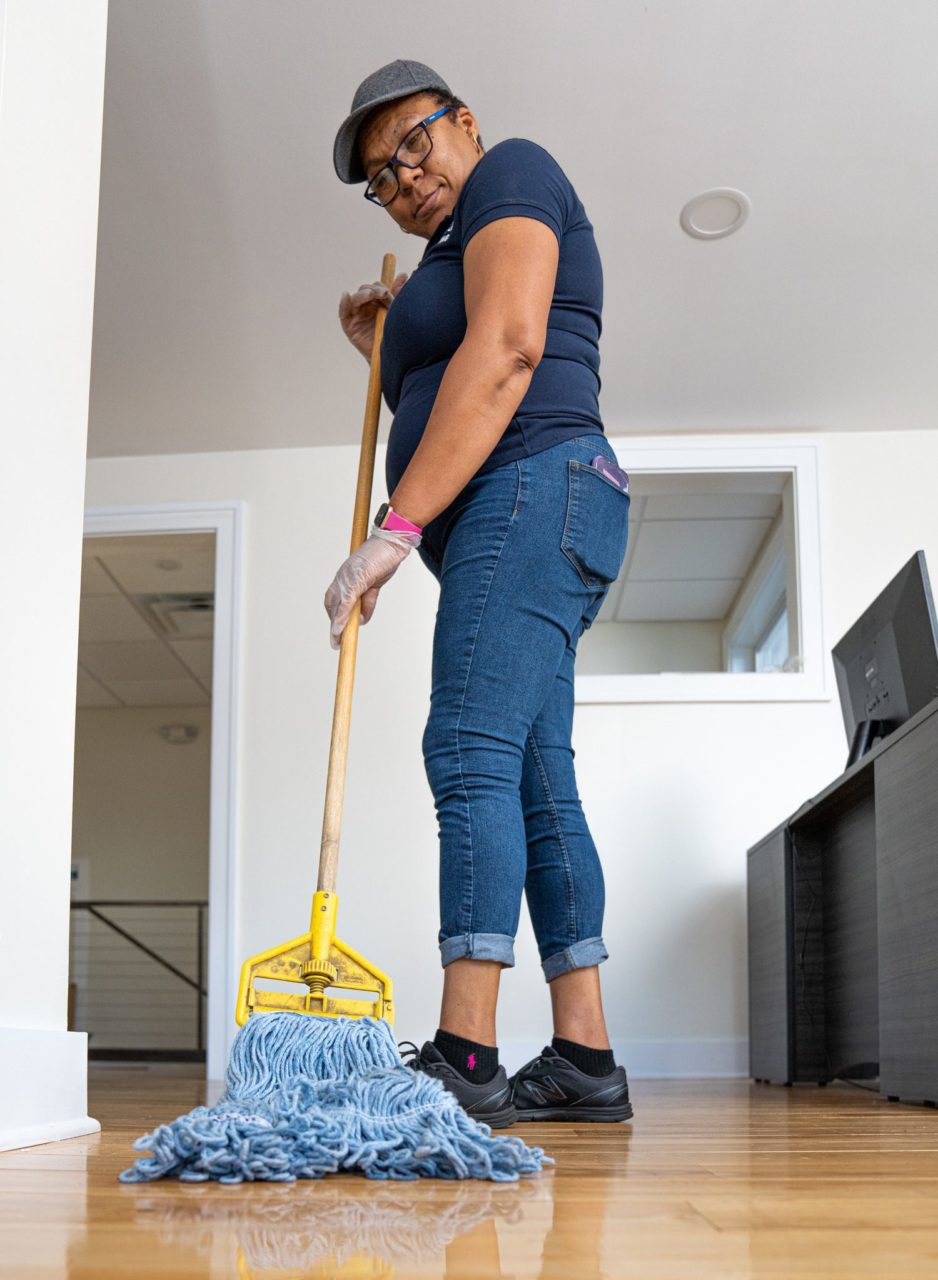 Why Choose Brenda's Best Cleaning for Office Cleaning?
Brenda's Best Cleaning has a sterling reputation and happy clients across a wide range of industries and organizations. We believe that focusing on customer service isn't just a good idea but foundational to being a good company. We've been putting our customers first for decades. With flexible scheduling, 24/7 availability by phone, and fully customized services, we may be the last cleaning company you ever need.
WHAT KINDS OF SERVICES ARE TYPICALLY INCLUDED IN OFFICE CLEANINGS?
While every cleaning contract is customized to meet our clients' unique needs, there are some standard cleaning items that are very common and serve as a good starting point for planning services for our clients.
Emptying trash
Cleaning bathrooms
Sweeping and Vacuuming floors
Mopping floors
Cleaning glass
Cleaning the office's entrance
Periodic Supplemental Services
Most of our customers have an occasional need for extra cleaning services that we can build right into our contracts as "periodicals." Some examples of these services follow.
Our Service Cost Quoting Process
Because we offer such a degree of customization, it's difficult to lay out a single specific process for quoting out services that remains totally consistent across all cases.  Typically we will want to see your space, discuss your particular needs, and establish a list of the services you need, their frequency, and how many work hours we need to meet your needs.  We then price according to your real-world needs!