Professional Hardwood & Softwood Floor Care
There's little more beautiful or lasting than properly maintained wood floors.  Conversely, there's little that's more wasteful than abused and ruined wood floors.  At Brenda's Best Cleaning, we have the expertise, equipment, and supplies to provide Southern Maine wood floor care services ranging from simple cleaning to revitalizing your wood floors with professional polishing that will leave them shining and renewed.
Whether your floors are made from softwood such as pine, spruce, or cedar or from hardwood like oak, maple, or cherry, our floor care experts can help you make them look their absolute best with top-quality professional equipment and wax that stands up to the use (and abuse) your floors go through.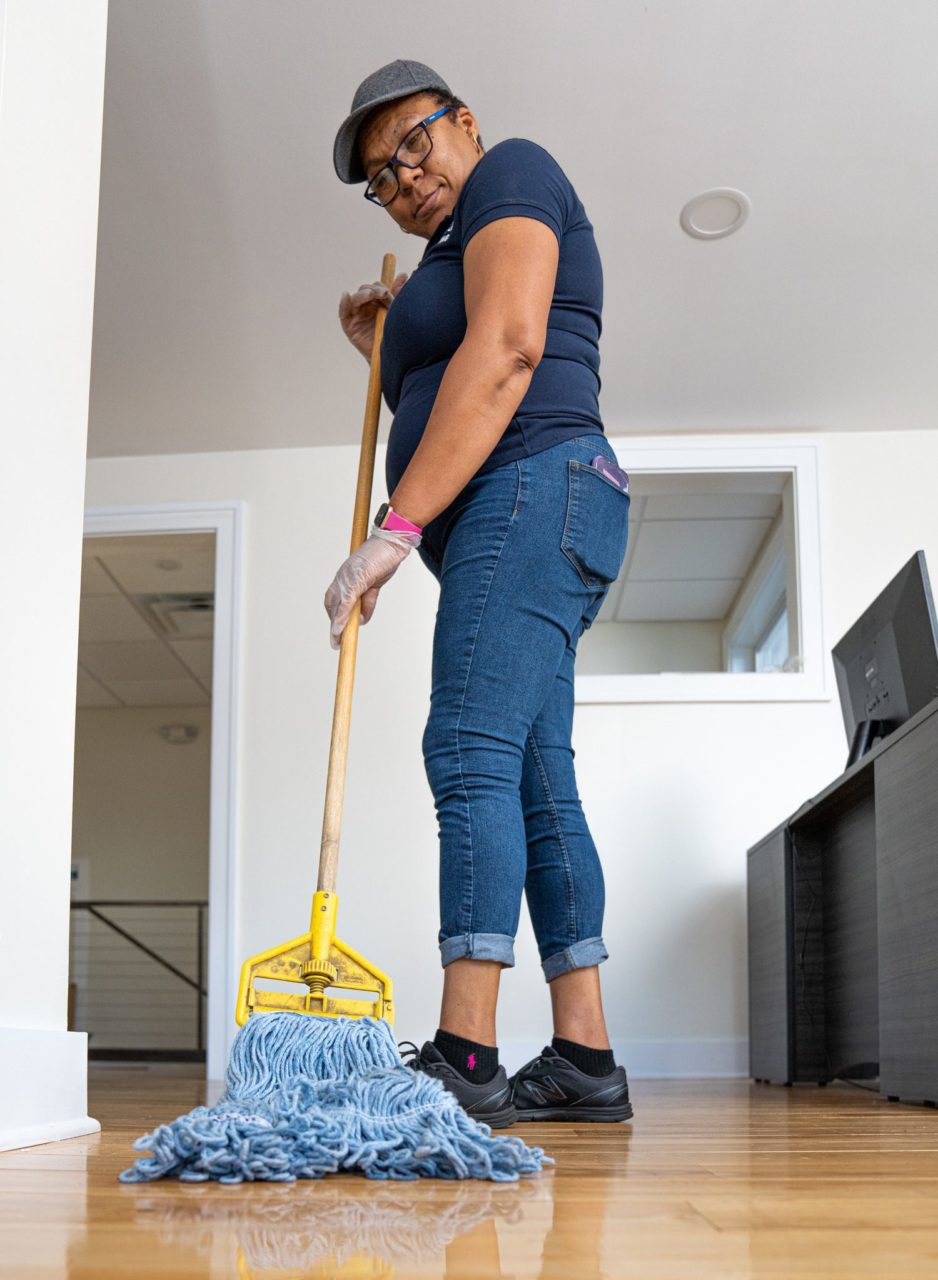 Why Choose Brenda's Best Cleaning for Southern Maine wood floor care?
Brenda's Best Cleaning has earned an excellent reputation and happy clients across a wide range of industries and organizations by putting customers first. Focusing on customer service isn't just a good idea it's foundational to being a good company. With flexible scheduling, 24/7 availability by phone, and fully customized services, we may be the last cleaning company you ever need to clean and maintain your floors.
Products We Use For Wood Floor Care
As a customer-first company, we'll use whatever type of equipment and products you want to be used on your floors.  Our priority is to deliver exactly the services and results you're looking for. As such, your preferences are always at the forefront.
That said, we default to industry-standard janitorial-grade products by default.  These are non-toxic, biodegradable cleaning chemicals and supplies that, despite being powerful and getting great results, will cause no harm to your floors, employees, or guests.  We also offer natural and other alternative cleaning products available for use upon request.
What Does Wood Floor Care Entail?
Effective wood floor care takes into account the cleaning needs of your particular floor and its finish.  Some wood floors have polyurethane finishes that require non-reactive cleaning products.  Other wood floors (especially older floors) use wax to protect the floorboards from wear and keep them looking great.  Either way, we can provide the deep cleaning needed to get through topcoats and add the correct protectant to your floor that will keep it shining and beautiful between major floor care and maintenance.
Wood Floor Care As a Periodical Service
If you have a regular cleaning contract, we can include wood floor care as a part of your contract. This means that you can build more predictability in your cleaning costs by spreading the cost of these occasional needs across the course of your contract's term.  This also guarantees that you get the quantity and quality of service you need.