Disinfection and
Sanitization Services
While we've always had the option for disinfection services, always popular for doctors' offices and flu season, it was Covid-19 that made our efficient disinfection services a lot more necessary for most of our clients.  We offer what is called "high touch point" disinfection.  This means that we selectively disinfect the surfaces and areas most likely to spread pathogens by touch.
 Here are some examples of high touch point areas we focus on.
Remotes, buttons, and touchpad controllers
Toilets, including handles
Microwave and fridge handles
Common area surfaces such as chairs & tables
Keep in mind that every property and business may have some unique needs in addition to these universal examples.  If we didn't mention some of your concern areas here, mention them to us, we would love to help you keep your staff and yourself safer from infection.
Disinfecting Commercial Properties
While many businesses enacted disinfection and cleaning protocols as a part of their normal operations during the pandemic, few businesses have maintained these practices.  With flu season and Covid infection spikes, though, it makes sense to have a disinfection plan in place.  Brenda's Best Cleaning can take care of this need with regular, prescribed disinfection built into your cleaning contract upon request.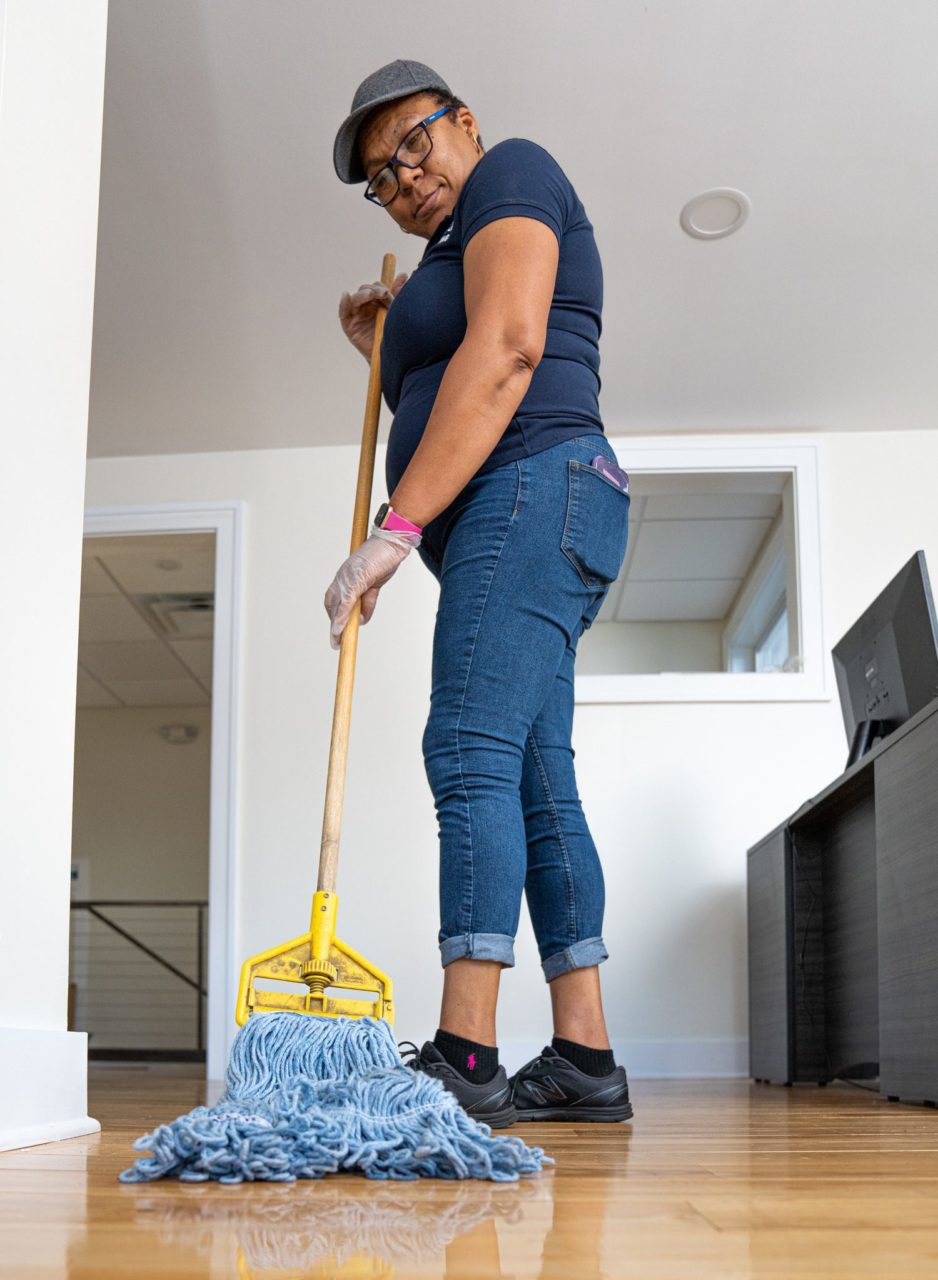 Why Choose Brenda's Best Cleaning Service For Disinfection?
With our prioritization of customer service, we make disinfection services available after hours and on weekends to make sure this process doesn't interfere with your work. We can also build disinfection and sanitization services to your contract, spreading out occasional or "periodical" cleaning service costs over the life of your contract. We're also flexible, so if you need to add or skip a disinfection cleaning, we will find a way to accommodate your changing needs.
How Often Should I Get Disinfection and Sanitization Services?
How often you need disinfection and sanitization depends on many factors, including how likely sick people are to be in your office or other commercial space, how vulnerable your employees or customers are to become infected in your business space, and how high the general risk of virulent disease transmission is at the time. During the height of Covid-19 infection and mortality rates, we have clients running essential businesses who needed daily disinfection services across many industries, for example. Those same clients often still receive less frequent disinfection, perhaps weekly or monthly, depending on their needs, since Coivd-19 infection and mortality rates have dropped dramatically (at the time of writing).
Meanwhile, doctors' offices and similar facilities that see sick patients will not only get frequent disinfection cleanings from our team but supplement with disinfection protocols between patients, as well. Combining effective in-house policies with supplemental cleaning and disinfection of additional surfaces offers superior protection for patients and staff.
Experienced Covid-19 Disinfection Services
From frequent Covid cleanings in 2020 through to current occasional flare-ups of Coivd-19 infections, we've been supporting our clients with thorough, professional disinfection services focused on preventing the spread of Covid-19.  Being able to respond quickly and effectively to Covid cases is essential to maintaining productivity for operations of all scales.  We've helped clients with facilities up to 47,000 sqft to keep their offices open and active with emergency covid-19 disinfection services.
These services typically include:
A selection of disinfectants, prioritizing client choice
All personal space, equipment, knick-knacks, and other belongings of infected employees are thoroughly disinfected
The area in which the infected employee or employees work is disinfected from top to bottom
Any restrooms, kitchenettes, and other high-touch common areas the infected employee used are disinfected from top to bottom
24 to 48 hour response time, minimizing office shutdown time for clients