Commercial Carpet Cleaning
The very functional, thin carpet installed in most commercial settings is meant to be easy to clean, and compared to plush, deep carpets, it is. That said, if your office or other business space is like most others, then the coffee stains, tracked in sand and dirt, and other spills and debris leave indelible marks on your carpet that a vacuum cleaner and a little spot remover spray simply can't take care of. That's where commercial carpet cleaning comes in. Our specialized equipment and long experience getting the toughest stains out of carpets will cleanse and rejuvenate even high-traffic carpets.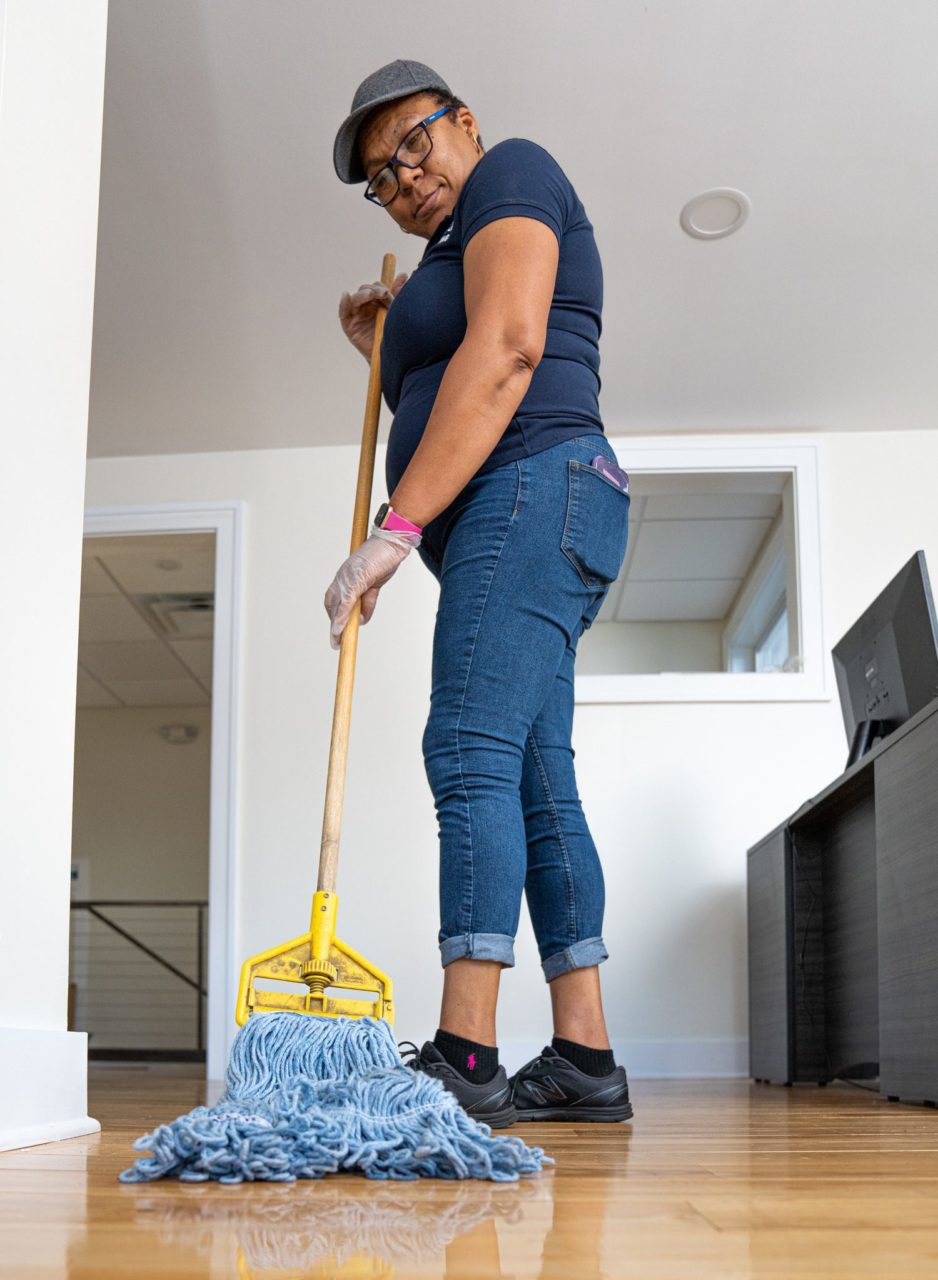 Why Choose Brenda's Best Cleaning For Carpet Cleaning?
With our prioritization of customer service, we make carpet cleaning services available after hours and on weekends to make sure this process doesn't interfere with your work. We can also build carpet cleanings to your contract, spreading out occasional or "periodical" cleaning service costs over the life of your contract. We're also flexible, so if you need to add or skip a carpet cleaning, we will find a way to accommodate your changing needs.
How Carpet Cleaning Works
There are two main approaches to carpet cleaning, which we will get into in more detail below, but the basic process is the same in either case.  Ultimately, it's a dirt and stain extraction method.
The carpet is prepped with an initial chemical, usually by spraying it over the entire carpet, with extra solution on visible spots. This cleaning agent typically attaches to and loosens dirt trapped in the carpet and breaks down stains. 
The carpet is then agitated to work the cleaning chemical into the fibers of the carpet.  This helps to break down stains and capture as much dirt as possible.  
Finally, the chemical (and any rinsing liquid for a wet process) is sucked out of the carpet, extracting all the loosened and globbed-together dirt particles and other debris and stain components. 
Whether you're getting a dry or a wet process carpet cleaning, the goal is to remove as much filth and contamination as possible from the pile and underlayment of the carpet.  The thinner the carpet material, the more completely the carpet can be cleaned.  The deeper and thicker the carpet, the more agitation, and repeated extractions are needed to get the carpet completely clean.
How Often Do I Need Carpet Cleaning?
This depends a great deal on how much wear your carpets see.  In a busy office or a retail location, the entryways and main corridors may benefit a great deal from relatively frequent dry process cleanings to maintain appearances and prevent the buildup of ground-in debris in winter.  However, for individual offices, and low-traffic areas, carpet can often go a couple of seasons to a full year between serious cleanings.  If you want more guidance, we will be happy to consult with you on the right frequency for you during the quoting process.
Wet Process Carpet Cleaning uses much more liquid.  This is totally fine in many cases, but if your carpet is installed over wood flooring, the amount of water this method requires could pose a problem, making it preferable only for carpets installed over impermeable underlayments such as concrete. This is, however, superior for extracting odors and serious stains from carpets.  
Dry Process Carpet Cleaning uses much less liquid (usually just a very light misting to help dry cleaning chemicals cling to the carpet material) and much more agitation than wet process cleaning.  This makes dry process carpet cleaning great for revitalizing carpets by beating ingrained tread patterns out of the fibers.  While it has less deep cleaning potency, it's perfect for carpet installed over wood flooring or subflooring since there's nearly no moisture involved.