Southern Maine Power Washing FOr Exteriors
Nothing blasts away the dirt and grime an exterior or walkway collects over time like professional power washing services. We use high-pressure water and optionally include biodegradable detergents that won't harm your lawn or ornamental plants but can still power through the toughest stains, like hard water and sun bleaching.
This process uses a gas engine to pressurize your water hose's output and specialized nozzles that compress the pressurized water to achieve the best velocity and pressure for the particular materials you need to be cleaned.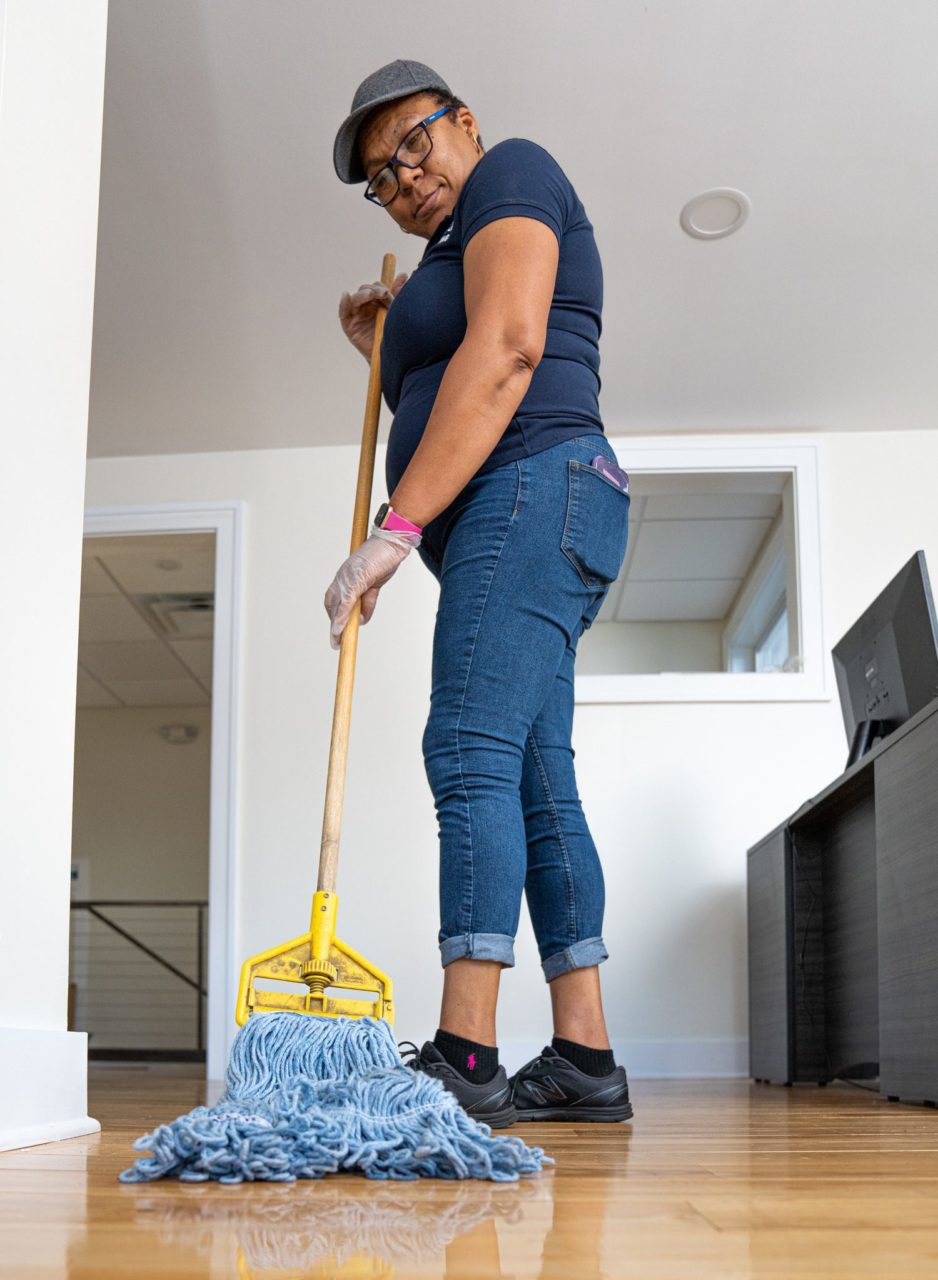 Why Choose Brenda's Best Cleaning For Southern Maine Power Washing?
With our prioritization of customer service, we make power washing services available after hours and on weekends to make sure this process doesn't interfere with your work. We can also build power washings to your contract, spreading out occasional or "periodical" cleaning service costs over the life of your contract. We're also flexible, so if you need to add or skip a power washing, we will find a way to accommodate your changing needs.
Why Power Wash Exteriors?
Powerwashing is an extremely cost-effective way to maintain the cleanliness and beauty of vinyl siding, stone, brick, concrete, and even wood siding. You can restore the exterior of any building with power washing. This is especially dramatic when applied to the walkways and entrances that get so heavily trampled and tracked up during Maine's long winter months.
How Often Should I Get Power Washing?
As with most cleaning services, this largely comes down to how you use your property, environmental factors, and how important the appearance and cleanliness of your office, storefront, or other commercial property are to you.  Generally, we build in a certain amount of power washing into general cleaning contracts at a discount when clients want occasional power washing services as an add-on.
We usually recommend seasonal or biannual power washing to clean up high-visibility outdoor areas that get a lot of traffic.  This helps to reduce staining and debris build-up on walkways, entryways, and other surfaces that are often the first impression visitors get of your company.